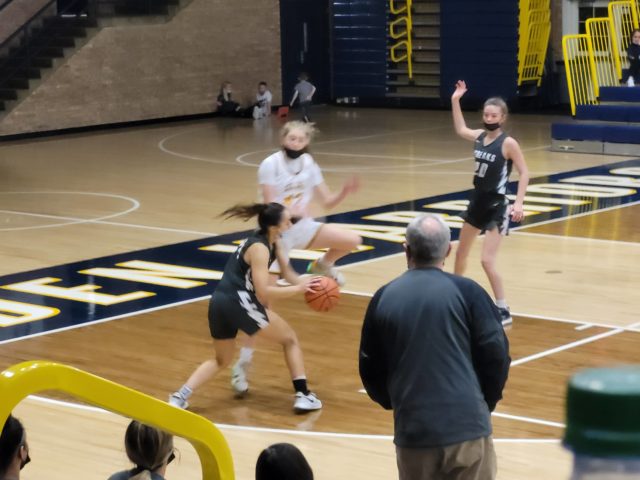 In a Western Big 6 Conference game that was rescheduled from last Thursday, the Galesburg Silver Streaks girls basketball team won against the Sterling Golden Warriors on Monday night, 60 – 32.
The Streaks are now 16-4 with a 4-3 record in the WB6.
Tom Meredith and Erik Gibson selected Kadynce Lydic as the Dave' s Auto Body Crunch-Time Player of the Game for her defensive play, which included 10 steals.
Click to listen to a replay of the game:
Tags: