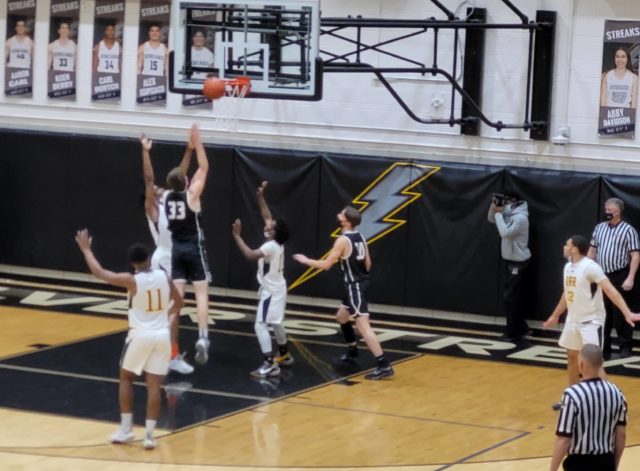 The Galesburg Silver Streaks boys basketball team closed out the Martin Luther King Tournament at John Thiel Gym Saturday night with a victory over the #2 team in Class 2A, the Chicago Orr Spartans, 64-57.
The Streaks are now 17-4 on the season.
Brad Bennewitz and Jeremy Pickrel selected senior Jeremiah Babers as the Dave's Auto Body Crunch-Time Player of the Game for rising to the challenge of going head-to-head with Orr's point guard and for clutch free throws in the 4th quarter.
Click to listen to a replay of the game:
Tags: