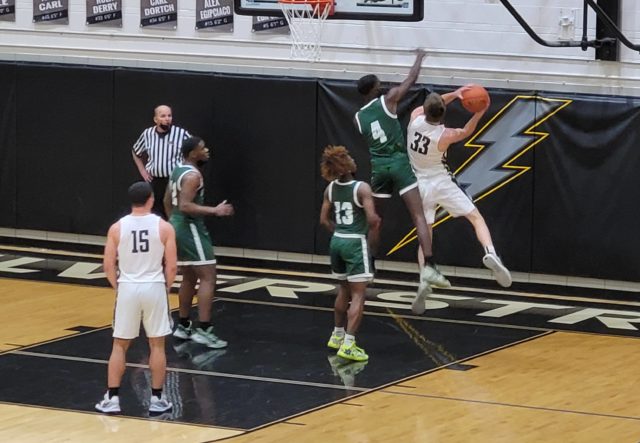 The Galesburg Silver Streaks boys basketball team win their first game of the Martin Luther King Tournament against the Gary Comer College Prep Catamounts, 57-46. The Streaks scored 16 consecutive points in the second quarter helping them take a big lead into the second half. Comer battled back from a 19-point deficit,  but the Streaks hung on to win. The Streaks are back in action tonight (1/15) against the Orr Spartans.
The Streaks are now 16-4 on the season.
Brad Bennewitz and Jeremy Pickrel selected Koen Derry as the Dave's Auto Body Crunch-Time Player of the Game for sparking the team when the they were struggling early. Derry finished with 20 points and 13 rebounds.
Click to listen to a replay of the game:
Tags: