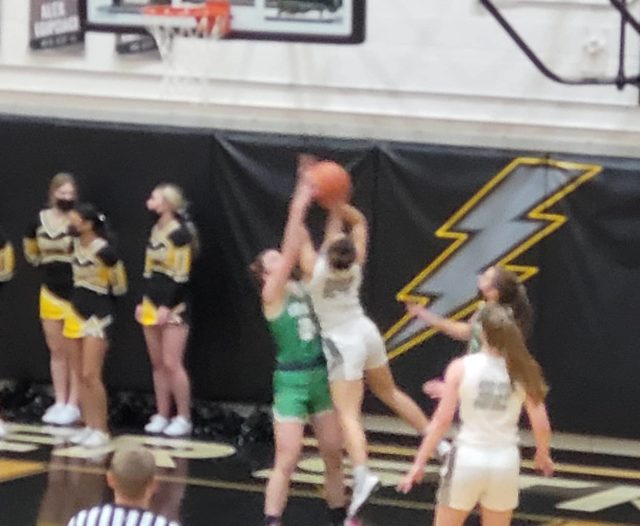 The Galesburg Silver Streaks girls basketball team took on the top ranked Geneseo Maple Leafs in a Western Big 6 matchup at John Thiel Gym. The Streaks had a hot start early, but gradually lost their lead. When it seemed like Geneseo would walk away with a win, the Streaks came back to tie the game and nearly hit a game-winning buzzer beater. When the game hit overtime, Geneseo took a late lead to end up winning, 51-46.
The Streaks are now 17-6 on the season and 5-4 in the conference.
Tom Meredith and Erik Gibson selected Kadynce Lydic as the Dave's Auto Body Crunch-Time Player of the Game for her efforts in the 4th quarter to give the team a chance to win.
Click to listen to a replay of the game:
Tags: