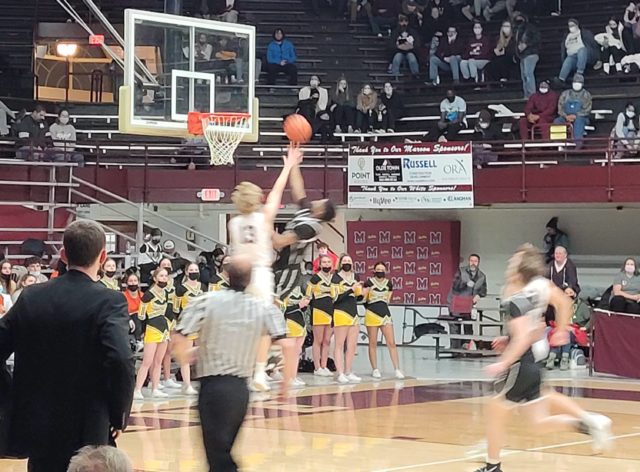 The Galesburg Silver Streaks boys basketball team fell to the Moline Maroons in a Western Big 6 Conference match-up at Wharton Fieldhouse Friday night, 76-49.
The Streaks are 18-5 on the season and 4-4 in conference play.
Brad Bennewitz and Jeremy Pickrel selected Merveille Bile as the Dave's Auto Body Crunch-Time Player of the Game for his hard play coming off the bench late in the game. There was only three minutes left on a running clock and he still scored 6 points, had a steal, and a couple of rebounds, taking advantage of the opportunity that he was given.
Click to listen to a replay of the game:
Tags: