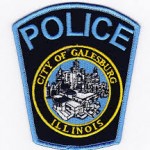 One male is deceased and two others are injured after an early Saturday morning shooting on McKnight Street in Galesburg.
Officers were called to 1517 McKnight around 4:20 a.m. when they received a call reporting shots fired with multiple victims.
Investigations by Galesburg and Illinois State Police are ongoing but they believe they have all shooting suspects in custody at this time.
No charges have been announced against any suspects though.
The name of the deceased male is being withheld at this time pending next of kin.
The two victims that survived are a male and a female that were both initially taken to OSF St. Mary Medical Center before being transported to OSF St. Francis in Peoria.
Anyone with information in regard to this incident is encouraged to contact the Galesburg Police Department at (309) 343-9151 or Crime Stoppers (309) 344-0044 or www.galesburgcrimestoppers.com.