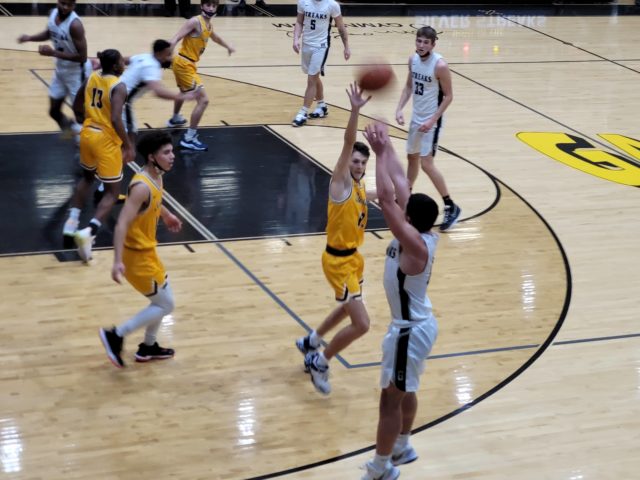 The Galesburg Silver Streaks boys basketball team defeats the Sterling Golden Warriors in a Western Big 6 clash Tuesday night at John Thiel Gym,  73-48. The Streaks were hot from the field all night, as they separated themselves from Sterling in the second half.
The Streaks are now 19-5 on the season and 5-4 in the conference.
Brad Bennewitz and Jeremy Pickrel selected Dre Egipciaco as the Dave's Auto Body Crunch-Time Player of the Game for an all-around great performance which saw his first career double-double and a career high 11 rebounds.
Click to listen to a replay of the game:
Tags: