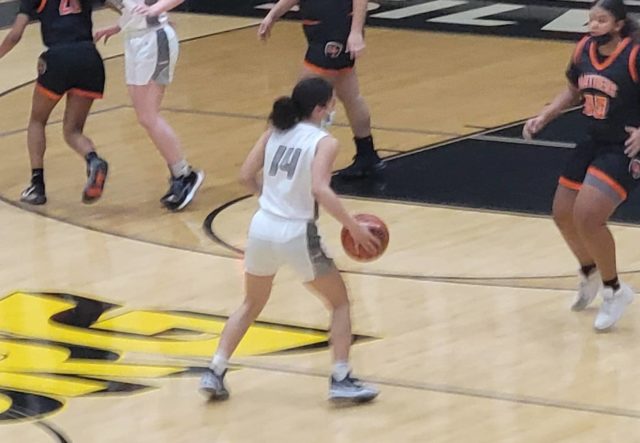 The Galesburg Silver Streaks girls basketball team defeat the United Township Panthers in a Western Big 6 matchup Saturday afternoon, 57-40. The Streaks broke a 5-game losing streak with a good win in conference play.
The Streaks improve to 18-9 on the season and 6-5 in the conference.
Tom Meredith and Erik Gibson selected Sophomore Alexis Edgerson as the Dave's Auto Body Crunch-Time Player of the Game for her performance in her first varsity start. Alexis finished with 12 points, 2 steals, 1 assist, and 1 rebound.
Click to listen to a replay of the game:
Tags: