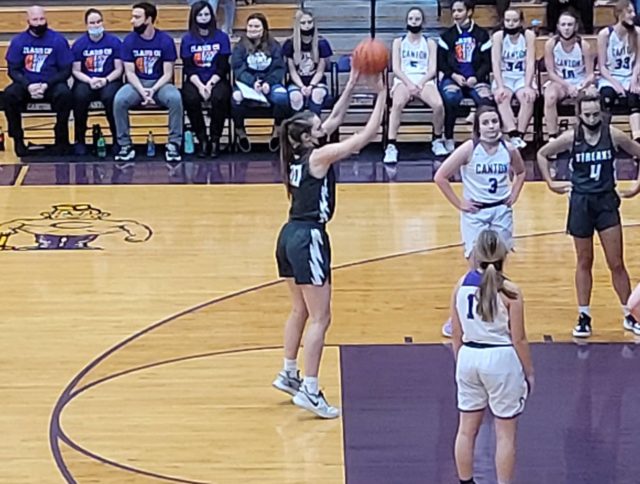 The Galesburg Silver Streaks girls basketball team take down the Canton Little Giants Tuesday night. 46-24. The Streaks had a spectacular defensive performance, which was highlighted by a 15-0 shutout in the 3rd Quarter.
The Streaks are now 19-9 on the season.
Tom Meredith and Erik Gibson selected Senior Abby Davidson as the Dave's Auto Body Crunch-Time Player of the Game for her performance on the defensive side of the ball. Abby finished with 4 points, 6 blocks, 1 steal, and 6 rebounds.
Click to listen to a replay of the game:
Tags: