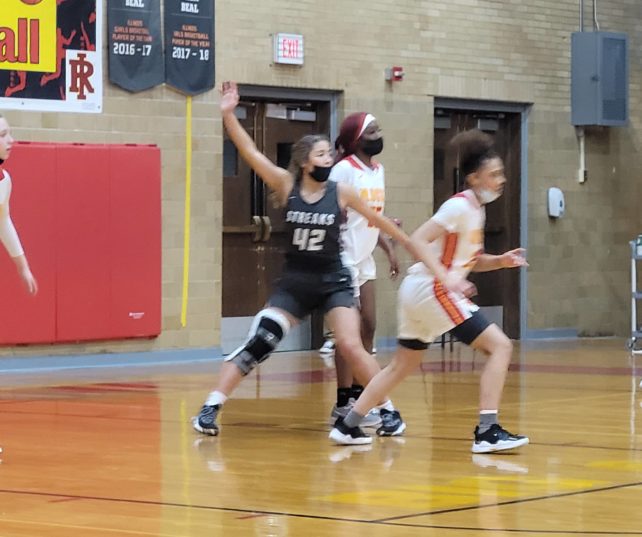 The Galesburg Silver Streaks girls basketball team lose to the Rock Island Rocks in a Western Big 6 clash Thursday night, 50-42. The Streaks kept the game close in the first half, but turnovers in the second half lead to their eventual defeat. Kiarra Kilgore led the way with 21 points and 6 rebounds.
The Streaks are now 19-10 on the season and 6-6 in the conference.
Tom Meredith and Erik Gibson selected Junior Juniper Schwartzman as the Dave's Auto Body Crunch-Time Player of the Game for steadying the pace of the game in the first half after a hot Rock Island start. Juniper finished with 6 points and 3 rebounds.
Click to listen to a replay of the game:
Tags: