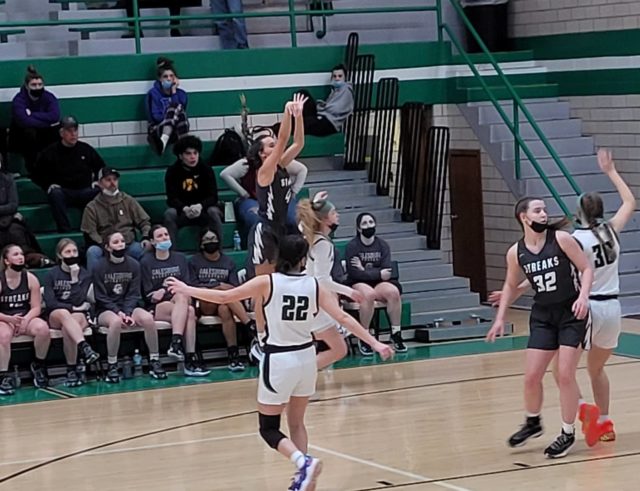 The Galesburg Silver Streaks girls basketball team defeat the Alleman Pioneers in a clash of Western Big 6 teams Saturday afternoon, 50-35. The Streaks battled throughout the first half but were able to pull out in the second half for a victory.
The Streaks improve to 20-10 on the season and 7-6 in the conference.
Tom Meredith and Erik Gibson selected Sophomore Kiarra Kilgore as the Dave's Auto Body Crunch-Time Player of the Game for an impressive second half where she scored 19 points and had 8 rebounds. Kiarra finished with 24 points, 9 rebounds, 1 steal, and 1 block.
Click to listen to a replay of the game:
Tags: