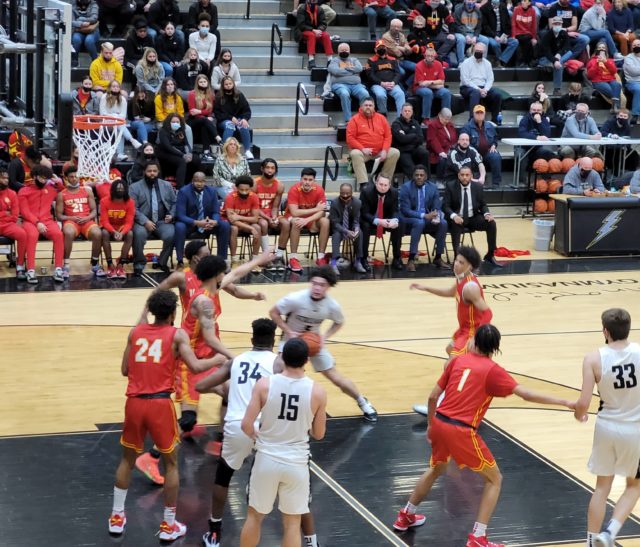 The Galesburg Silver Streaks boys basketball team fall in a close battle to the Rock Island Rocks in a Western Big 6 matchup Tuesday night, 59-56. The Streaks were hot early taking an 11-point lead into halftime. Rock Island chipped away at the lead, eventually taking a 4-point lead in the 4th Quarter. The Streaks came back to tie the game, only for Rock Island to hit a huge shot that ended up being the difference maker.
The Streaks are now 22-6 on the season and 7-5 in the conference.
Brad Bennewitz and Jeremy Pickrel selected Carl Dortch as the Dave's Auto Body Crunch-Time Player of the Game  who made an important 3-point play to cut the Rock Island lead to one. Carl finished with 14 points and 4 rebounds.
Click to listen to a replay of the game:
Tags: