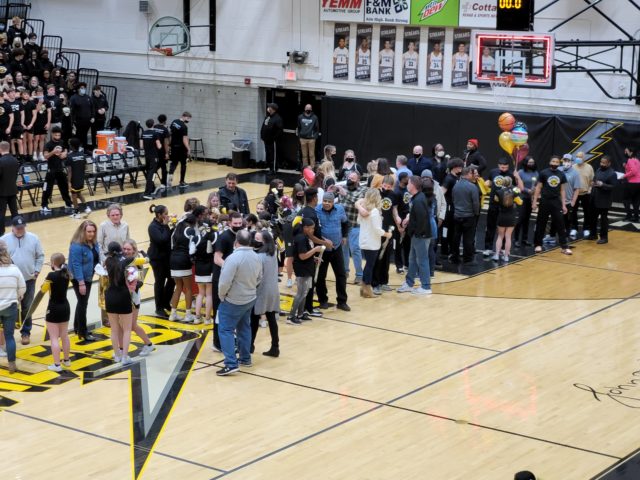 The Galesburg Silver Streaks boys basketball team had their Senior Night Friday against the Alleman Pioneers in a Western Big 6 clash. The Streaks were too much to handle for the Pioneers as they cruised to a 76-34 victory in a night where the seniors were honored.
The Streaks improve to 23-6 on the season and 8-5 in the conference.
Brad Bennewitz and Jeremy Pickrel selected all the seniors as the Dave's Auto Body Crunch-Time Players of the Game for both their game performance and overall careers. Jeremiah Babers, Dre Egipciaco, Alex Egipciaco, Merveille Bile, Koen Derry, Carl Dortch, and Aaron Carl have all impacted the program in one way or another and were honored at their final game at John Thiel Gym.
Click to listen to a replay of the game:
Tags: