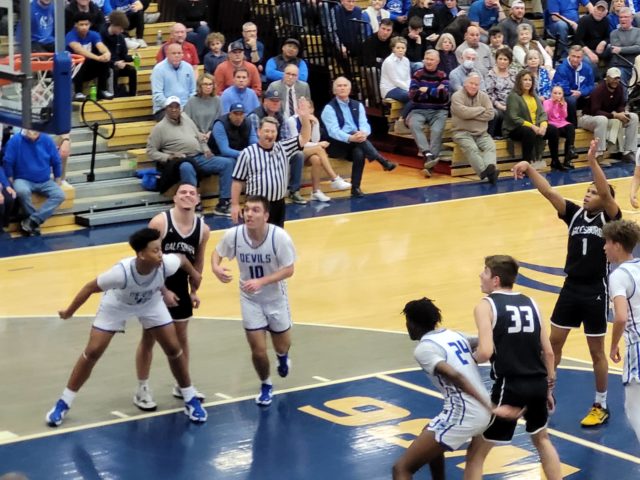 The Galesburg Silver Streaks boys basketball team fall in their season finale against the Quincy Blue Devils in a Western Big 6 matchup Tuesday night, 65-57.  The Streaks were down by as much as 15 in the 4th, which resulted in their lost to the conference champion Blue Devils despite a furious comeback attempt late. Streaks open up regional play next Wednesday against Peoria Manual.
The Streaks finish off the season at 23-7 and finish the conference season at 8-6.
Brad Bennewitz and Jeremy Pickrel selected Ian Dominique as the Dave's Auto Body Crunch-Time Player of the Game for hitting a few threes to keep the Streaks in the game during  the second half.
Click to listen to a replay of the game:
Tags: