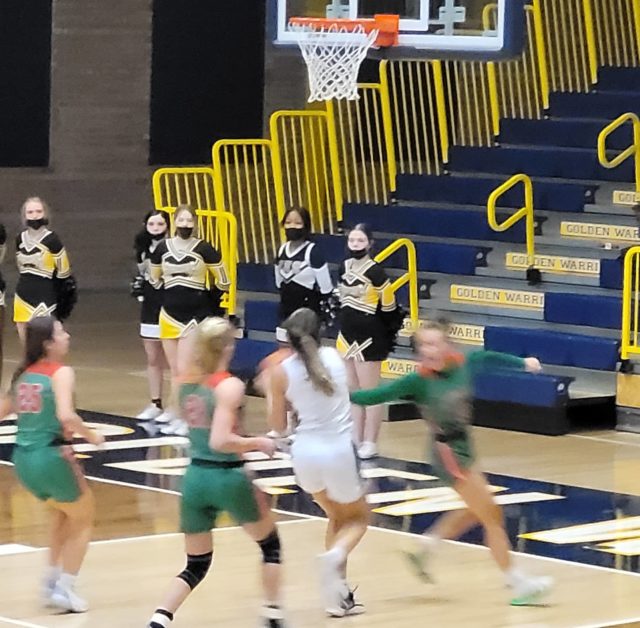 The Galesburg Silver Streaks girls basketball team win their first game in the Sterling Regionals against the LaSalle-Peru Cavaliers, 63-43. The Streaks advance to the Regional Championship game against the Dixon Duchesses on Thursday night. Pregame coverage begins at 6:40 on WGIL.
The Steaks are now 22-10.
Tom Meredith and Erik Gibson selected Sophomore Kiarra Kilgore as the Dave's Auto Body Crunch-Time Player of the Game for a great 2nd half performance. Kiarra finished with 26 points, 5 rebounds, 3 assists, 6 steals, and 1 block.
Click to listen to a replay of the game: