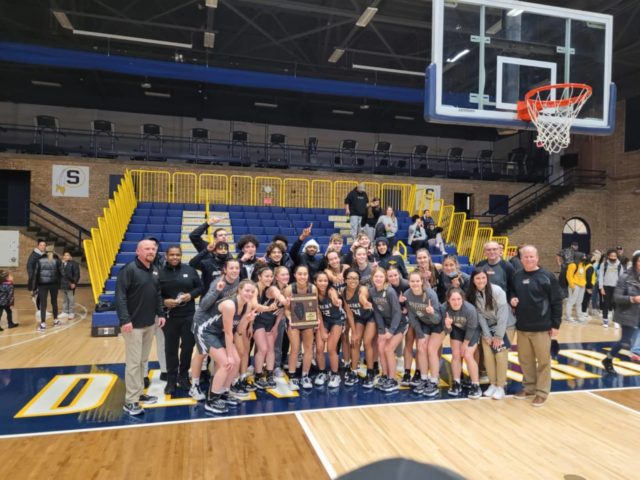 The Galesburg Silver Streaks girls basketball team win the Sterling Regional Championship over the Dixon Duchesses, 40-37. The Streaks struggled in the 1st quarter; however, they were able to pull themselves together, ultimately winning. The Streaks will play the Morton Potters in the LaSalle-Peru Sectional Tuesday. Pregame coverage begins at 5:40 PM on WGIL.
The Streaks are now 23-10 on the season.
Tom Meredith and Erik Gibson selected Junior Capre Ferguson as the Dave's Auto Body Crunch-Time Player of the Game for her part in the 4th quarter of the game, where she helped propelled the Streaks to their victory. Capre had 12 points, 2 assists, 2 steals, 1 block and 2 rebounds.
Click to listen to a replay of the game:
Tags: