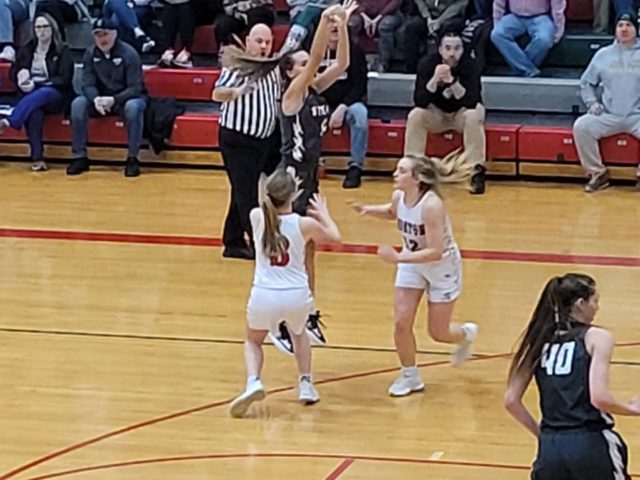 The Galesburg Silver Streaks girls basketball team were eliminated from the playoffs after a 59-35 lost to the Morton Potters in the LaSalle-Peru Sectional. The Streaks tried to keep the game close in the first half, but turnovers in the second half lead to their eventual defeat.
The Streaks finish their season at 23-11
Tom Meredith and Erik Gibson selected Sophomore Kiarra Kilgore as the Dave's Auto Body Crunch-Time Player of the Game for trying to ignite a spark in the offense during the game. Kiarra finished with 11 points, 3 steals, and 1 rebound.
Click to listen to a replay of the game:
Tags: