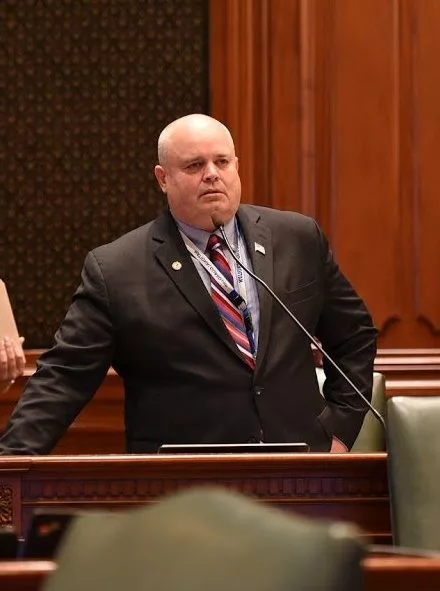 A resolution to urge the federal government to allocate funds to find a cure for Lyme Disease passed the Illinois House on Thursday morning.
State Representative Dan Swanson of Alpha sponsored House Resolution 780 which aims to find a cure for the disease and declares May of 2022 as Lyme Disease Awareness Month in the state.
"The data shows today that the average of 34 percent, or one out of every three ticks, is infected with Lyme Disease. Lyme Disease has been detected in Deer Ticks in 36 counties," said Swanson from the House floor this week. "Illinois' highest county is Winnebago County at 66 percent, Jo Daviess and Putnam Counties are at 59 percent infect of those Deer Ticks detected."
Swanson says that the Illinois Department of Public Health has put together a map to track the progress of Lyme throughout the state.
"You may recall, when we talk about Lyme Disease it is one of the most under-identified diseases. Where if a doctor can go to that map and see that 66 percent of the ticks infected in his county carry Lyme, that maybe that might be something to look at."
The resolution also encourages the Illinois State Board of Education to begin health education on the tick-bourne disease.