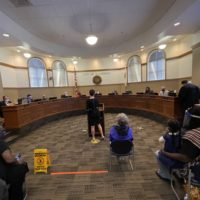 The Galesburg City Council on Monday approved a resolution that means a new training tower for the Galesburg Fire Department.
The tower is used for creating realistic fire and rescue training for firefighters but it's about 18 years old and no longer structurally safe to use.
City staff have applied for and received $200,000 in grant funding from the Illinois Department of Commerce and Economic Opportunity, and the city will pay the remaining $115,000.
Aldermen Bradley Hix thanked Rep. Dan Swanson for his help in securing state funds.
The Council also held some discussion on the traffic advisory committee's recommendation that Council not allow UTVs or golf carts on public roads.
Carl relayed TAC's weighing of pros; like saving on gas and cons; like safety issues.
Carl said if the council wanted to allow the vehicles they could but city staff would have would like to work on a licensing system.
Aldermen some asked questions but didn't make it clear they intend to override the Advisory Committee.