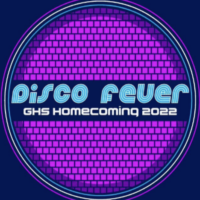 There's a fever going around Galesburg High School this week.
Disco Fever is the theme for Galesburg High School homecoming festivities, which start today (Monday) with float building and end Saturday with a homecoming dance. In between, there will be plenty of activities, from class color day, a powder puff football game, a downtown parade and of course the big football game Friday against Quincy.
The homecoming parade is at 4 p.m. Friday along the traditional Galesburg parade route on Main Street and ending at the Knox County Courthouse.
The public can get their first look inside the remodeled Galesburg Junior/Senior High School at a community open house from 4 to 6 p.m. Friday before the football game.
Here's the schedule for GHS 2022 Homecoming Disco Fever
Monday, Sept. 19: PJ Day
Tuesday, Sept. 20: Teacher-Student Swap
Wednesday, Sept. 21: Class Color
Seniors: Pink; Juniors: Blue; Sophomores: Green. Freshmen: Yellow; 8th grade: Red; 7th grade: Orange; Staff: Purple
Powder Puff Game 6:30-7:30 p.m. VanDyke Field (warm-up 5:30-6:30 pm). $1 admission
Assembly practice after Powder Puff on field 7:45–9 p.m.
Thursday, Sept. 22: Disco Day
Friday, Sept. 23: School Spirit
Pep assembly 1:50 p.m. VanDyke Field (if raining, Thiel Gym)
Homecoming parade starts at 4 p.m. – Downtown Galesburg (Chambers Street to Knox County Courthouse)
Galesburg Junior Senior High School Community Open House 4-6 p.m.
Homecoming football games vs. Quincy, 5 p.m.
Saturday, Sept. 24: 9-12th Grade Disco Fever Homecoming Dance 2022
8 to 11 p.m.: GHS Fieldhouse