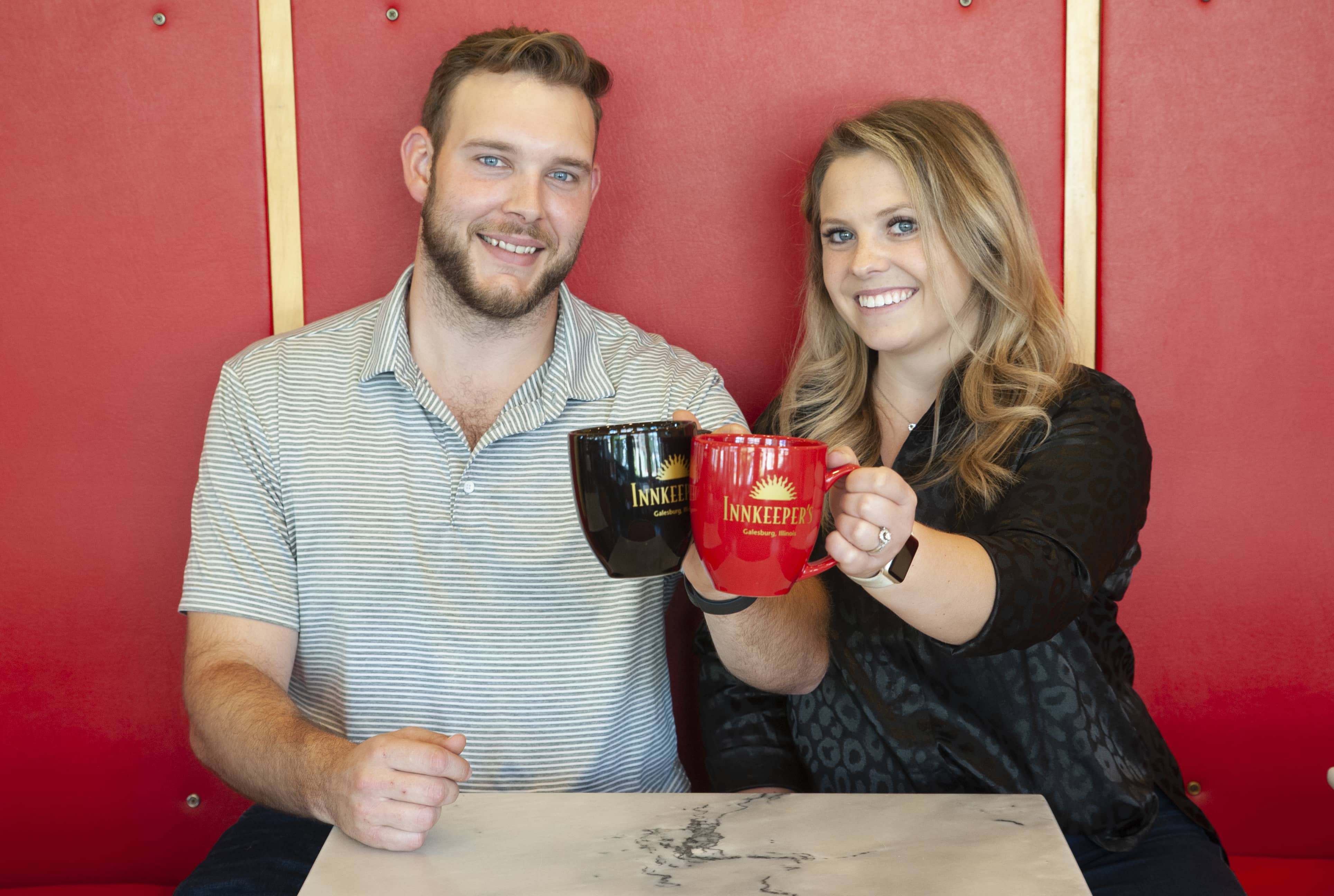 Starting Saturday (Sept. 24), you'll be able to enjoy a glass of wine or a specialty cocktail at a popular Galesburg coffee shop.
Innkeeper's Fresh Roasted Coffee, 80 N. Seminary St., announced this week it is adding a wine bar to its assortment of offerings. A variety of wines will be available to consume on site from 11 a.m. until closing every day. And a weekend specialty drink menu will be offered during all hours on the weekends.
Adding wine and specialty drinks has been on the minds of owners Jessica and Ben Ketchum since they purchased Innkeeper's in August of 2021.
Jessica Ketchum tells WGIL, "We think adding wine is a perfect fit to what we are already doing. Besides, what goes better with wine than dessert? As well, we love to see people coming together in our space. We believe that adding wine is just adding to the experience that Innkeeper's has always offered, a place where people can come together to enjoy themselves."
Innkeeper's will offer a variety of red and white, dry and sweet wines. Like its lunch menu, the wine menu will be ever changing. There will be 12 to 15 different wine options including local, United States and International offerings.
Customers will still order food and drink items from the main cash register. There will be a new pickup location for all alcohol beverages. The area is equipped with stool style seating where customers can enjoy their beverages, if they choose.
The weekend speciality drink menu was created to expand on Innkeeper's brunch offerings. The menu will be announced in advance on its Facebook and Instagram pages.
"We will always be loyal to where we started and will always focus on offering the finest, freshest coffees roasted right here in Galesburg," Jen Ketchum said. "This new addition is just an enhancement to the customer's experience of enjoying full service, quality, unique dining offerings.
"We are committed to remaining a family friendly establishment where you can enjoy delicious food and a now expanded drink menu."
Innkeeper's obtained a Class D liquor license in August, allowing it to serve alcohol on site.