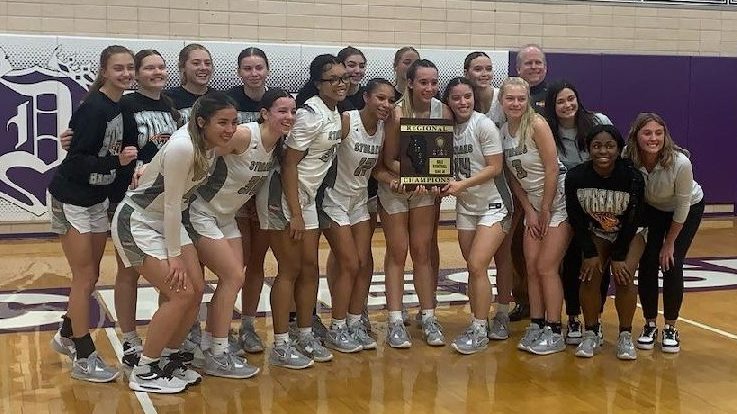 In their third match-up this season, the Galesburg Silver Streaks girls basketball team won a hard-fought battle Friday (2/17) night at the Dixon Sub-Sectional over the Rock Island Rocks, 53-46. The Streaks had a very slow start and trailed at halftime, but then fought back in the 2nd half to get their third win of the season against the Rocks.
The Silver Streaks are Regional Champions and move on to the Richwoods Sectional to take on Peoria High Tuesday (2/21) night.
Junior Kiarra Kilgore was named the Dave's Auto Body Crunch Time Player of the Game.  She provided the spark that the Streaks needed in the 2nd half to come from behind and get the win. Kiarra finished the night with 28 points, 8 rebounds, as well as an assist and a block.
Click play to listen to the game broadcast:
Tune in Tuesday (2/21) night as Tom Meredith and Erik Gibson bring you the action from the Richwoods Sectional starting with the pregame at 7:10pm on 93.7 FM & 1400 AM WGIL, as well as wgil.com.

Tags: