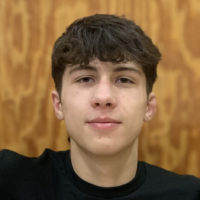 Galesburg High School has a state champion wrestler. Silver Streaks junior Gauge Shipp claimed the 138-pound Class 2A gold medal at the IHSA State Wrestling Championships on Saturday night at State Farm Center in Champaign.
Shipp defeated Jake Hamiti of Joliet Catholic 15-0 by technical fall in the title bout to cap a perfect 50-0 season.
Shipp is only the third Galesburg High School wrestler to win an individual state championship and the first since Gene Denisar claimed gold at 154 pounds in 1963-64. Galesburg's Gene Courtwright won the 115-pound title in 1944-45.
A welcome-home celebration for the Streaks wrestlers will be held at 1 p.m. Sunday near the GHS Fieldhouse.
In Class 1A, Keygan Jennings of Farmington finished second at 113 pounds. He fell to Tyson Waughtel of Carlyle in the title match.
Canton's Joseph Norton defeated Jackson Gillen of Yorkville Christian 10-6 in the 170-pound title match in Class 1A.