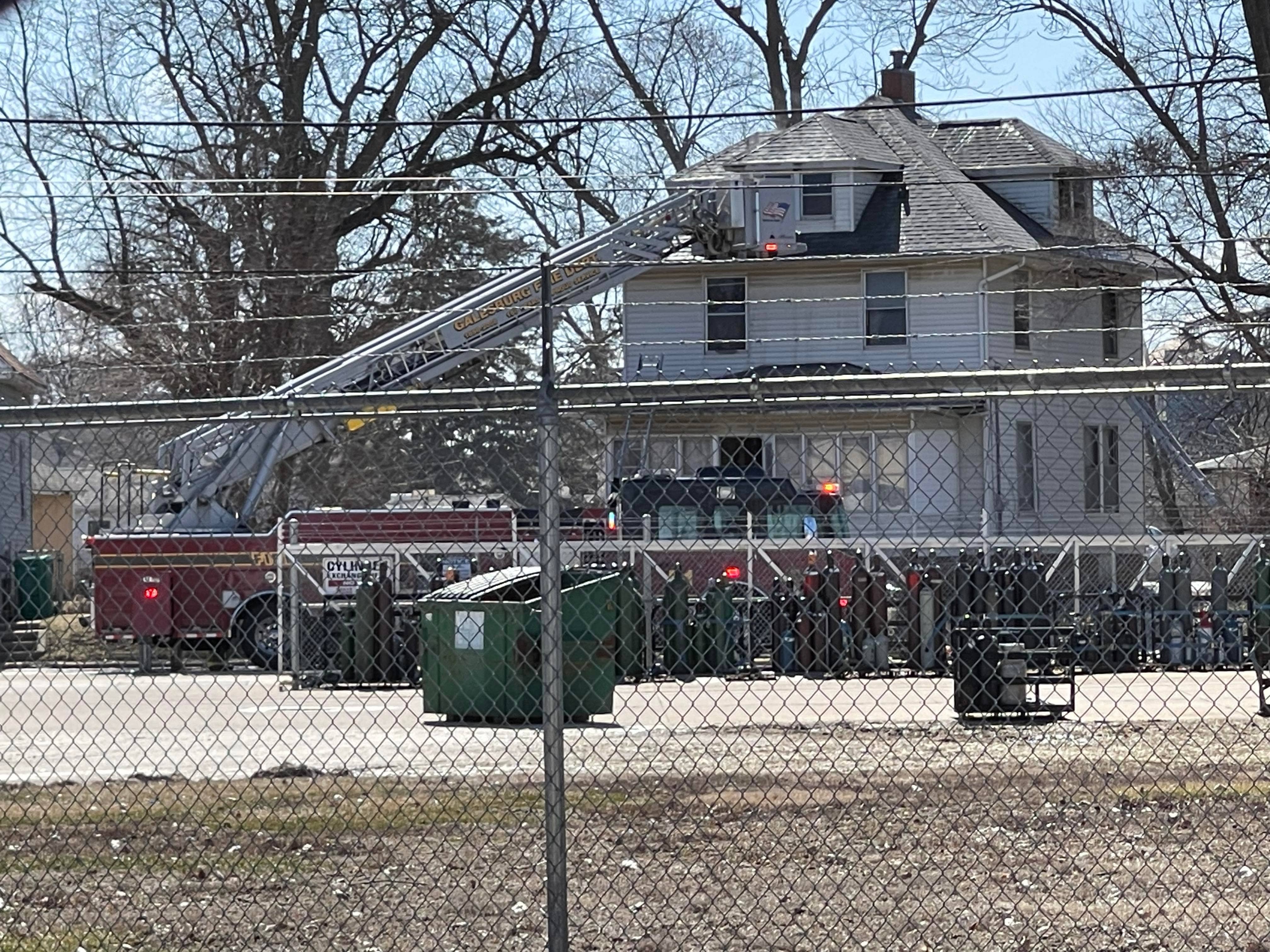 A Monmouth Boulevard home sustained heavy fire and smoke damage as the result of a fire Friday morning. No injuries were reported.
According to a news release, the Galesburg Fire Department responded to a structure fire at 862 Monmouth Blvd. at 11:20 a.m. Friday. The response included all three stations and the 11 personnel on duty. Upon arrival, fire crews encountered heavy smoke and flames coming from the southwest corner of the second floor of the two-story home. Fire crews extinguished the fire on the second floor and attic.
An emergency callback of off-duty fire personnel was initiated to provide emergency coverage for the city. Preliminary damage estimates are at $20,000. The second floor sustained heavy fire and smoke damage.
Galesburg Fire investigators determined the fire to be accidental.