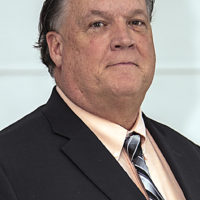 Galesburg Director of Public Works Wayne Carl is retiring and his last day on the job is Friday, after working in the position for the past 22 years.
City Manager Gerald Smith says that in the interim Mark Rothert will oversee the Public Works Department on a "short-term" contract basis.
Rothert served as Pekin City Manager for four years before being released by a 4-2 City Council vote in October 2022.
Rothert's been working alongside Carl for the last month about three days a week, familiarizing himself with the role.
It's not yet clear that Rothert will fill the job on a permanent basis but Smith previously said that he had expressed interest.
Smith says the search for a Public Works Director/Assistant City Manager is on hold until a compensation classification study is completed.
That study was originally rejected by the City Council on a 4-3 vote before Ward 3 Council member Kevin Wallace changed his vote on Monday.
The Director of Public Works generally manages the operation, maintenance, and improvement of the City's infrastructure.
Carl is his tenure oversaw countless infrastructure projects including the construction of the Bickerdyke Bridge, Don Moffitt Overpass and Sibley Underpass.
Carl also served as interim City Manager from April to September 2022, in between Todd Thompson's departure and Gerald Smith's hire.