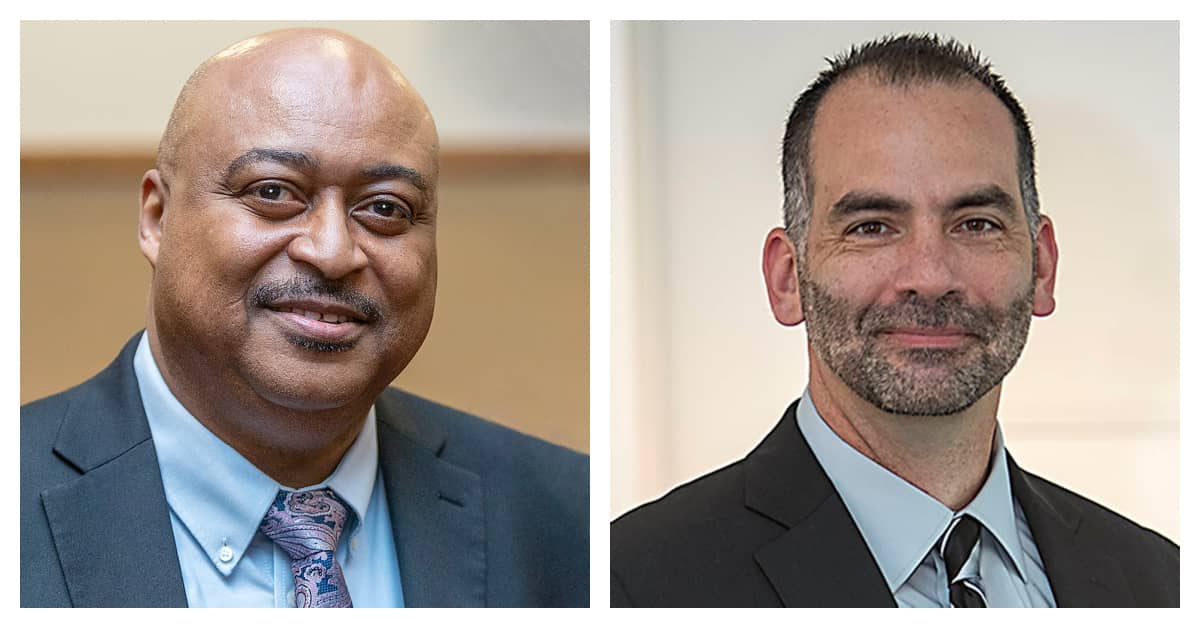 An acting city manager is now the top administrator at Galesburg City Hall. Meanwhile Galesburg Mayor Peter Schwartzman says the City Council has created a situation where city government "cannot function on all cylinders."
Galesburg City Manager Gerald Smith last week submitted notice of temporary leave effective Tuesday, May 30 and appointed Community Development Director Steve Gugliotta to serve as the Acting City Manager during his absence.
Schwartzman says since "legal matters" are involved, he cannot comment on the reason for Smith's temporary leave.
Length of Smith's leave 'unknown'
When asked how long Smith could be away from the job, Schwartzman tells WGIL, 'This is unknown at this time. The Council has not met and discussed recent developments."
Gugliotta confirmed Wednesday that he assumed the role acting city manager on Tuesday. He, too, said it was unknown for what length of time he would fill the role.
According to Section 31.30 of the Galesburg Municipal Code, in the case of temporary absence or disability of the city manager, the city manager shall appoint one of the city department heads to perform the duties of manager during the absence.
Galesburg City Clerk Kelli Bennewitz said an acting city manager differs from an interim city manager. She noted the City Council could approve an interim city manager when there is a vacancy in the position.
Council to consider added compensation for acting manager
Gugliotta said he has previously served as acting city manager when Smith had to be away from City Hall. However in this instance, the City Council will be asked Monday to consider a resolution approving added compensation for Gugliotta to fill the role.
According to the agenda item, it is recommended to increase Gugliotta's base pay by 10% for the duration of time he serves as acting city manager as compensation for accepting the responsibilities of city manager in addition to his existing responsibilities as Community Development director.
"If someone is appointed to this position, they are entitled to a higher salary," Schwartzman said. "There is more responsibility and exposure associated with this position."
Smith last worked at City Hall on May 22. He did not attend a City Council work session that evening.
Smith was approved as Galesburg's eighth city manager by a 4-3 vote on Sept. 26, 2022. He started his role on Nov. 7, becoming Galesburg's first Black city manager. Between Thompson and Smith, Director of Public Works Wayne Carl served as interim city manager. Carl retired from the city on March 24.
Following Carl's departure, former Pekin City Manager Mark Rothert was hired on a contract basis to serve as interim Public Works director. However, on May 1, a newly-seated City Council tabled a contract extension for Rothert by a 5-2 vote, effectively leaving the city without a Public Works director.
"The Council's actions during its first two regular Council meetings have definitely shaken up the City. It will take quite a bit of time for normalcy to return." — Galesburg Mayor Peter Schwartzman
When asked if vacancies in two of the top administrative positions will put stress on city government, Schwartzman says, "Absolutely, there is no doubt that the City cannot function on all cylinders with two people assuming new roles and two key people not currently working. The staff do the best they can under the circumstances.
"The Council's actions during its first two regular Council meetings have definitely shaken up the City. It will take quite a bit of time for normalcy to return."
'We owe it to all of Galesburg to make peace.' Can a deeply divided Council, mayor come together?
Last month, four Galesburg City Council members called a special meeting for May 15 to discuss the "employment or possible removal" of Smith from his position. The City Council, however, removed the item from the agenda just before the meeting and took no action in regard to Smith's employment.
According to a City of Galesburg news release introducing its new city manager, Smith has worked in public administration for more than 25 years and has previously served as the city manager in the City of Creedmoor, North Carolina; Maquoketa, Iowa; and Junction City, Kansas. He also served as the director of General Services for Kansas City, Missouri.