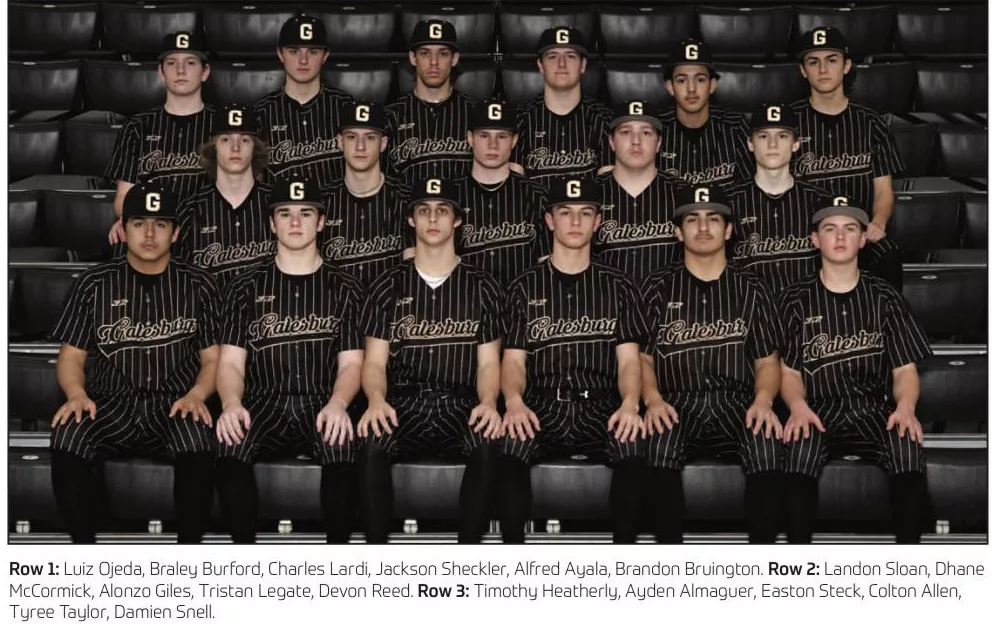 The Galesburg Silver Streaks baseball team has once again been recognized for its achievements in the classroom. For the fourth straight year, the Galesburg High School baseball program has received the American Baseball Coaches Association Team Academic Excellence Award.
Galesburg is among 313 high schools nationwide and one of only 23 high schools in Illinois to receive the 2022-23 award from the ABCA.
Teams from every level of college and high school baseball were honored with this year's award, which highlights programs coached by ABCA members that posted a GPA of 3.0 or above on a 4.0 scale for the entire 2022-23 academic year.
"I think it speaks to the players hard work and commitment to being just as good in the classroom as they are on the field," said Streaks baseball coach Jeremy Pickrel. "And it is something that we hold them accountable to as soon as they set foot in the program, as I stay on them throughout the year to make sure they are on track with their studies.
"Now it will be up to the next group of players to carry this on as well. This is just another reason to be proud of the guys we have in our program and what they are capable of accomplishing."
Monmouth College earned the same honor for NCAA Division III programs.