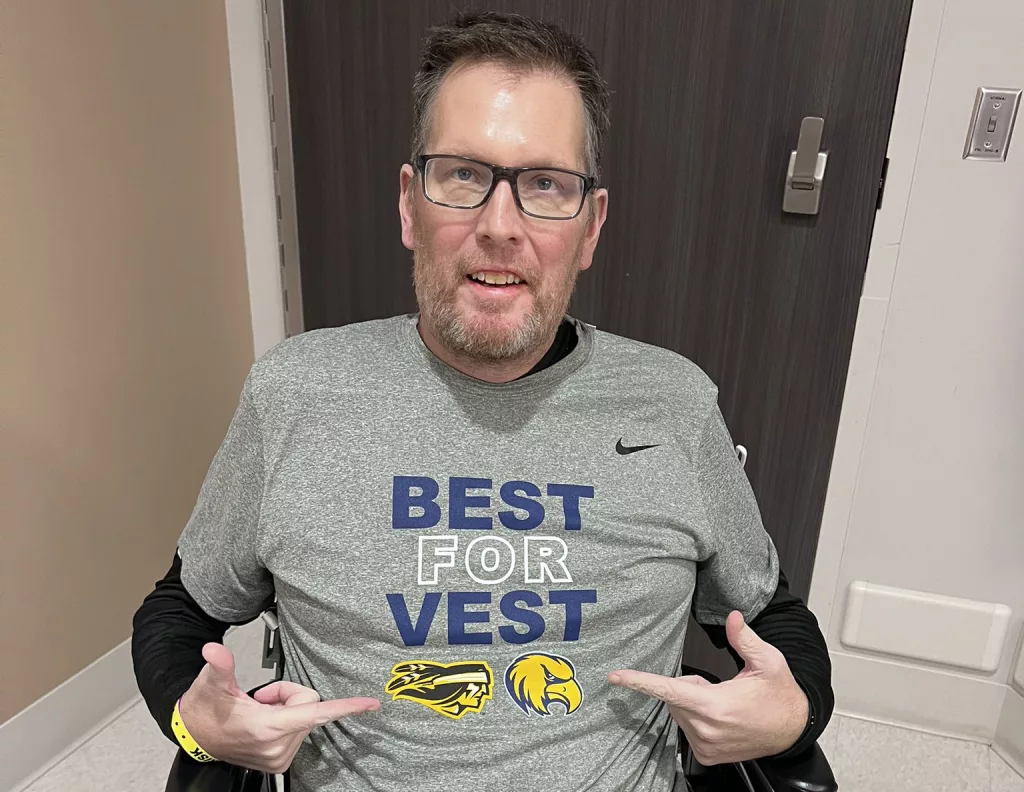 A former Galesburg baseball player and later successful college coach and athletic director is being remembered for his lasting impact on many teammates, former players and colleagues.
Kevin Vest, athletic director at Tyler Junior College in Tyler, Texas, died Monday, Aug. 7 at his Tyler home surrounded by his wife and daughter. He was 47.
A 1994 graduate of Galesburg High School where he was a catcher for the Silver Streaks and Post 285 baseball teams, Vest went on to a successful baseball career at Illinois College. He spent many years coaching baseball and had been the athletic director at Tyler Junior College since July 2019.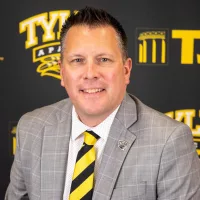 In 2021, Vest received the National Association of Collegiate Directors of Athletics (NACDA) Athletics Director of the Year Award.
Chris Vest said his younger brother had been battling melanoma since 2019.
"He was doing really well the last four or five months," Chris said. "He was back to work and making it to a few sporting events.
"But a couple of weeks ago at a checkup, they found some more tumors on his brain, and the next day he just really went downhill. There wasn't anything they could do, and it happened kind of quicker than a lot of us expected."
Chris added, "He was a champ, and he fought like he always fought."
Kevin Vest is survived by his wife Alicia, 16-year-old daughter Macey, his parents Jack and Carolyn Vest of Galesburg, and his brother Chris, also of Galesburg.
Always involved in baseball, athletics
Before TJC he was athletic director for Waubonsee Community College. Vest had served as athletic director at the Sugar Grove school since 2016 and was previously the sports coordinator and head baseball coach for six years at Rock Valley College in Rock Valley.
Vest started his career in coaching as soon as his playing career ended, serving as an assistant at Illinois College and Knox College before being named the head coach at MacMurray College. He also spent time as an assistant at Springfield College.
Shad Steck said he nearly immediately became best friends with Kevin Vest when they met playing against each other in Galesburg Little League baseball.
"Kevin was my brother, a great friend to many, an inspiration to those he coached and mentored," Steck said. "He lived life to the fullest. His life, although cut way too short, was a success and his family and friends will remember him through the great memories we made with him."
Steck said it's not an understatement to say he and Kevin were more like brothers than friends.
"We spent the night at each other's house most weekends and our parents became parents to an extra son," Steck said. "We went to Lombard Jr. High and GHS together. We hung out on the weekends, played pitch with the guys, cruised the strip, etc. We were best friends and teammates on the baseball fields for GHS, Post 285, and in college at Illinois College."
A  'fierce competitor'
Former teammates will say to a person that Kevin Vest was never the most talented player on any team he played for.
"While Kevin was never the most athletic player on the team, his work ethic was rarely matched," Steck said. "He made himself into a great high school and then a great college catcher.
"He was a fierce competitor and refused to lose without putting up a fight. Players from other teams hated him when they played against him, but when they got to know him realized he would just do whatever was necessary to win."
Kevin also wasn't the fleetest of foot, according to his Steck.
"But although Coach Dave Peck once told him, 'Kevin I don't care if you drag that piano behind you, just don't stop and play it along the way' as Kevin tried to stretch a single into a double — he would lead our college team in bunt hits his senior year."
Like Steck, Mick White became friends with Kevin around the time of Little League baseball, and eventually they were teammates on the Galesburg American Legion Baseball team.
"There are a lot of people who work hard, but he LOVED working hard," White said. "It was fun for him.
"Some leaders are the best player on the team. Others are vocal and loud. But Kevin was a leader because of how he always showed up, and how hard he worked. He was a lead by example leader. Really, he was just being himself."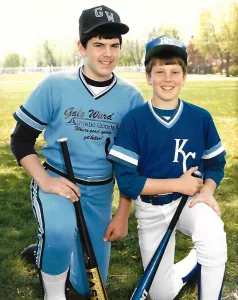 Chris Vest, three years older than Kevin, said he and his brother had a typical sibling relationship — sometimes they got on each other's nerves, but the closeness and bond lasts a lifetime.
"When we were kids, he used drive me nuts, because we were so close in age, and did everything together," he said. "I said, 'why's he always tagging along?' But as I got older, I realized what a blessing it was."
Chris Vest remembers "countless days and hours" spent outdoors with Kevin playing catch or Wiffle Ball in the yard.
"We used to have those plastic batting helmets of different teams, and we'd do an all-star game — one would be the American League and the other would be the National League. You had to bat like the guy, and emulate their stance.
"And we'd go to O.N. Custer Park and play until they kicked us off the field."
Former teammates reconnect
White said he lost touch with Kevin after their Legion playing days, but the pair were able to reconnect in Texas earlier this year. White was in the Dallas area on business and reached out to Kevin to see if his childhood friend was up for a visit.
"I knew Kevin was sick, but I really didn't know what was going on," White said. "I reached out to him, and said I was going to be in the area, and I'd love to get together."
White said the late January visit proved to be more profound than he expected.
"One of the great things about youth sports are the friendships you develop, and even if you don't connect for years, they can be rekindled 30 years later without skipping a beat," White said. "Because of all the games and practices, you develop deep friendships with your teammates.
"I hadn't seen him somewhere between 20 and 30 years. And we reconnected right away. We laughed to the point we were in tears, telling stories about former teammates. But we also had some pretty heavy conversations about life. You would have thought we got together every Friday night."
White added, "We talked about our time together as teammates, we talked about being fathers, we talked about being leaders, we talked about our parents getting older, and just life. It was one of the best nights I've had in years, with someone I hadn't talked to in decades."
Tributes pour out for Vest
Kevin was a beloved figure at TJC and in the Tyler community, according to colleagues. Numerous tributes and notes of condolences for Kevin have been been posted on social media, and on television and newspaper websites.
"In some ways, I'm not surprised he touched so many people," Chris Vest said. "But to see the outpouring of tributes is really overwhelming."
Dr. Tim Drain, TJC Associate Vice Provost — Student Affairs told the Tyler Morning Telegraph, "He got completely invested in this college, completely invested in this town, completely invested in everything. I guess there was a reason why his last name was Vest. He was completely invested and loved this area."
Dr. Howard Patterson, UT Tyler Vice President for Athletics said the UT Tyler athletic department joins countless individuals across the realm of collegiate athletics in mourning of a great leader and person.
Chris Vest said he told Kevin he regretted not being able to be closer in physical proximity as his brother was battling cancer.
"But it was comforting knowing so many people in Tyler were caring for and about Kevin," Chris Vest said.
White added, "Kevin epitomized what's good about baseball, athletics and life. A lot of us teammates are at a real loss of what to say with the loss of Kevin. Nothing seems to be enough."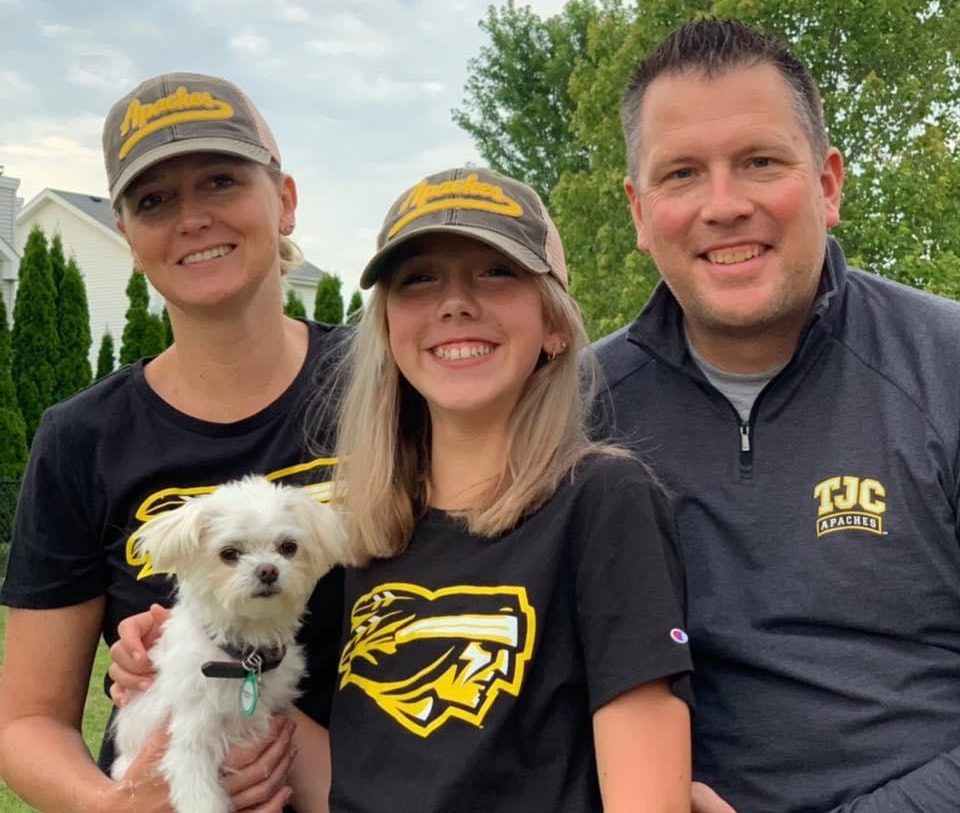 His wife Alicia posted on CaringBridge, "Kevin left us last night peacefully and with (daughter) Macey and me by his side. We feel relieved knowing that he is free of pain, free of cancer and free of the limitations his body had put on him. Please know every message sent was read to him. I know he went feeling love's embrace."
A pair of celebrations of life are planned for Kevin Vest later this fall, one in Texas and one in Galesburg.