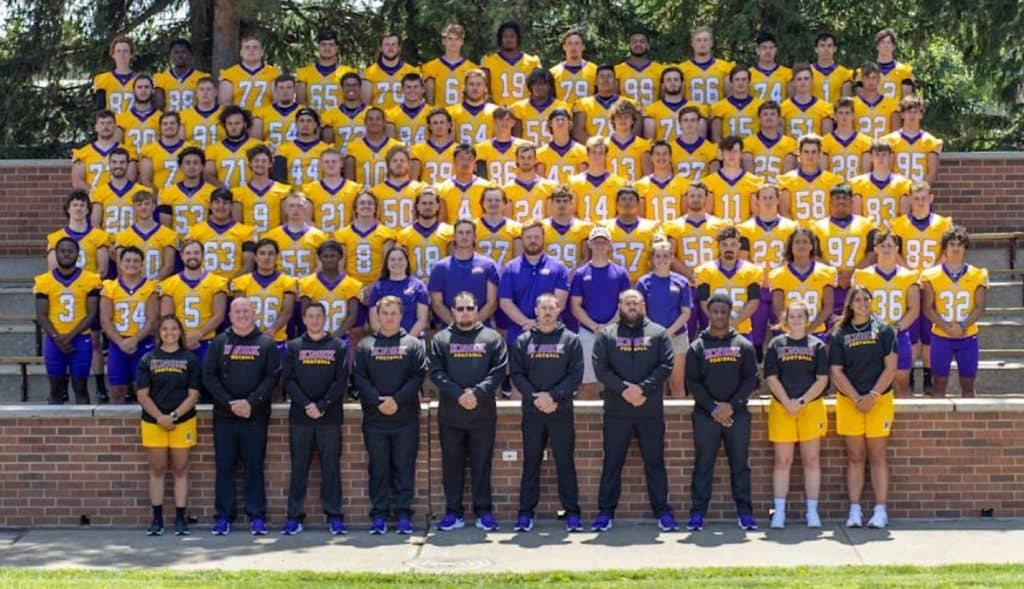 By James Clark
Knox College
Aaron Willits enters his third season as the head football coach for the Knox College Prairie Fire. The team has improved in each of his first two years and he has seven Midwest Conference wins.
"We are excited to open down at Eureka College," said Willits. "Renewing a rivalry, trophy game, under the lights is a great opportunity to show the work we have done since our last time on the field. We continue to preach about controlling what we can control, being our best selves. It will always be about reaching our potential.
"We have to continue to earn everything on a daily basis. All the details matter and add up to the bigger successes we want for Knox College football. With a younger roster, almost half of them first year players, we are relying on our leadership to set the standard for continued growth. Attitude, effort, and execution."
The Knox football team opens their season at Eureka on Saturday, Sept. 2 as they renew the Lincoln Bowl game. The Prairie Fire open at home on Sept. 9 against Beloit in the Knosher Bowl.
The Prairie Fire football team returns 38 players from last year's squad while welcoming 34 newcomers. Starting quarterback Kaile Williams returns for a fifth year after leading the team in rushing the last two seasons. He has 26 career rushing touchdowns and 10 passing touchdowns. Fellow fifth-years Darnell Centeno (defensive back), Davis Brumbaugh (linebacker), and TJ Nehls (defensive line) will all be counted on the defensive side of the ball.
Williams will also welcome back four starters on his offensive line. Left tackle Andrew Winkler, left guard Creed Justice, center Julian Huggins, and right guard Jacob Lesus all return. Running back Hunter Anderson will be asked to carry more of the load in the running game while wide receiver Niko Powe and slot Owen Beaver will return.
The defense will have a few new starters, but still has experienced players at most positions. Elijah McPherson, Todd Smith, Phillip Strahle, Manny Espitia, Arthur Anthony, Jr., and Nick Blencoe will all look to pick up starting jobs after seeing playing time on the second string a year ago. Jon Sarich, Jacob Etienne, Anthony Garcia, and Isaac Mora all join Centeno, Brumbaugh, and Nehls as returning starters.