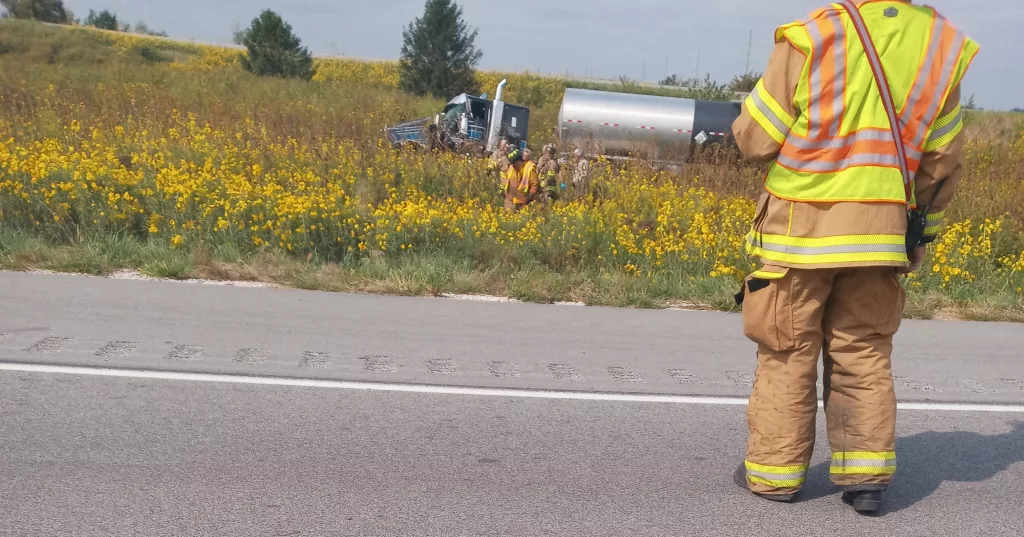 An accident with injuries took place Friday morning just south of Monmouth that took out power to portions of the city.
Warren County Sheriff Martin Edwards says the accident was on U.S. 67 in the area of US34/US 67 junction.
A southbound semi tanker/trailer left the roadway and struck a power pole.
The pole broke, causing power lines to fall and hang just above both the north and southbound lanes of US 67.
The tanker contained hot asphalt, which did not leak.
Authorities say the driver was injured but don't say to what extent.
The Illinois Department of Transportation is re-routing traffic on US 67 southbound at 11th Street (by Love's Truck Stop). Northbound traffic on US 67 is being re-routed to the exit ramp for US 34 at the south junction.  Eastbound traffic on US 34 at the south junction is being routed through Monmouth.
There is not an estimated time the roadway will be reopened.
There were power outages associated with this incident; however, the Sheriff's Office does not have information on how many homes or businesses were affected.