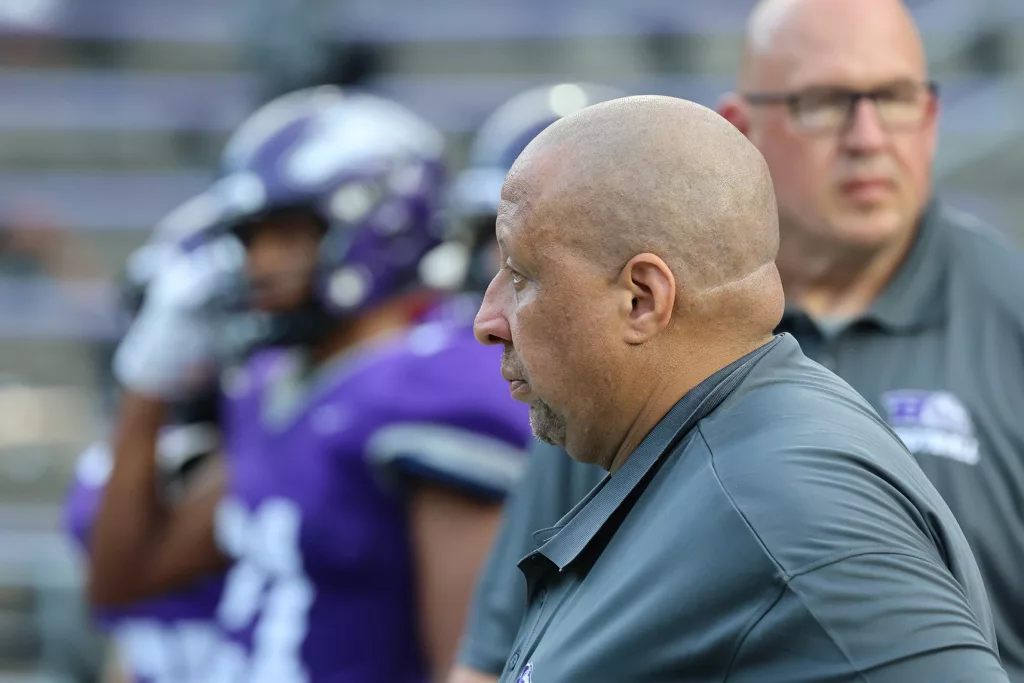 Former teammates, friends and coaches are remembering the life of a former Galesburg High School football star regarded as one of the top running backs in Silver Streaks history.
Ramondo "Doe" Randle, a three-year varsity football player for the Streaks in the early 1990s and a 1,000-yard rusher his senior season of 1993, died unexpectedly Saturday at his Burlington, Iowa, home. He was 48.
'He was like a brother to me'
Randle just completed his ninth season as an assistant football coach at Burlington High School. He also previously served as an assistant at GHS under former teammate Zach Shay.
"It really hit hard, because Ramondo was one of my best friends — he was like a brother to me," said Shay, now the athletic director at Bettendorf High School in Iowa. "He was supposed to come to our playoff game Friday, and I couldn't understand why he didn't show up.
"Then, I tried to call him Saturday morning, and he didn't answer. I knew something wasn't right."
Obituary: Ramondo 'Doe' Maurice Randle – April 17, 1975 – Oct. 28, 2023
A 1994 GHS graduate, Randle served as co-captain of the 1993 Streaks football team with Shay and Luke Swanson. The team was coached by Bill Allison.
"He was a patient runner who was able to find ways to get open," Allison said. "He would see what was in front of him and react, rather than being just a speed guy.
"He had kind of a knack for that. I feel fortunate to have been able to work with Ramondo and all the guys around him. They were a good group of kids."
Randle among Galesburg's great running backs
Allison recalled Randle making progress as a running back as a junior before becoming a standout his senior season.
"His junior year, he was getting better, but he really blossomed by the time he was a senior," Allison said. "He was a very established runner. In those days, there was enough depth that most kids didn't really get moved up to the varsity as sophomores.
"We had quite a run of running backs, and Ramondo was apart of it. He was as good as just about anyone we've had at that position."
Allison added, "But besides his skill he was a great teammate. He would do anything you asked. If you needed someone to jump in the scout squad, he would do it. He played the game, and had fun."
Randle and Shay were sophomores on the 1991 Streaks team that went 8-2 and advanced to the Class 5A state playoffs. They played key roles behind the scenes as members of the scout team for upcoming opponents.
"I idolized all running backs, but Ramondo was the first. I remember as a little kid, I would always try to say hi to him or give him a high-five as he was walking off the field. I remember watching No. 22 like it was yesterday." — Streaks coach Derrek Blackwell
Jerry "Buddy" Cato, a standout fullback on the 1991 Streaks playoff team, remembers Randle has a talented football player, valuable teammate and longtime friend.
"Ramondo could have started at running back my senior year but TJ Pendleton was the man back then," Cato said. "I knew after my senior year that the Streaks would have a great tandem with Ramondo at running back and Zach at QB. Those two guys were a little above the rest of their class.
"Doe was tough and very fundamental — always kept his progress going forward."
Streaks football coach Derrek Blackwell doesn't hesitate to list Randle as his football idol when he growing up and attending GHS games as a youngster.
"The first time I heard Ramondo's name was from Jim Savory, over and over and over again on the PA at Streaks home games," Blackwell said. "I idolized all running backs, but Ramondo was the first. I remember as a little kid, I would always try to say hi to him or give him a high-five as he was walking off the field.
"I remember watching No. 22 like it was yesterday."
'He called me 4-5 — I called him Deuce Deuce'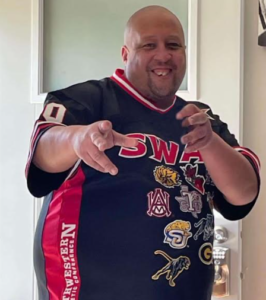 According to Cato, their uniform numbers turned into lasting nicknames for each other: Cato was 45 and Randle was 22.
"Every single time he saw me he called me 4-5," recalled Cato. "And I would call him Deuce Deuce. The last time I talked to him we had this conversation about how he always wanted to be like me on the field.
"He had such a great personality. He got along with everyone. I use to give him crap about his Cowboys — he loved his Cowboys. We always brought up football memories. He's a really good friend that I'm going to truly miss. After losing Brian Welch this makes the second teammate we have lost."
Randle was the nephew of Greg Turner, the former Streaks standout tailback in the early 1980s who went on to star for the Illinois Fighting Illini.
"Obviously, Ramondo had some pretty good football DNA from Greg," Shay said. "He was elusive, and had just enough speed where he could take it the distance. We ran the triple, and when he got the ball on the perimeter he was pretty dangerous. He could be a home run hitter.
"He didn't play middle school football, but he kind of broke out his freshman year, and he was really good."
With Shay as Galesburg's head coach, Randle later served as running backs coach for the Streaks during Blackwell's senior season of 2002.
"I was so ecstatic when he joined Coach Shay's staff," Blackwell said. "He really knew what he was talking about. In previous years, it was get the ball and run. But he really helped me learn how to get to hole and what to do once you're in the hole. He made me a complete running back, and that set me up to play college football.
"He was always smiling and laughing. He joked and knew how to keep the mood light. He kept football fun for me, and I believe for all of the players he coached."
'I love everything there is to love about Ramondo'
Blackwell said his idol-turned-coach eventually became a lifetime friend.
"I got to know him better after my playing days, and he was such an all-around good dude," Blackwell said. "He had a good heart and would give you the shirt off his back.
"I love everything there is to love about Ramondo."
Randle's passing, in Shay's mind, serves as a reminder of the importance and value of playing high school sports.
"The lesson learned is football brought us together and kept us friends for life," Shay said. "That's what high school football is all about — building lifelong relationships and making you a better man and a better person."
Randle was a merchandiser for Coca-Cola for 22 years. He is survived by his wife Michele, daughters Tristan and Taylor, son Darius, and his mother Linda Randle.
A celebration of life for Ramondo "Doe" Maurice Randle is tentatively set from 4 to 7 p.m. Dec. 2 at Burlington Gym, 129 S. 4th St., in Burlington.