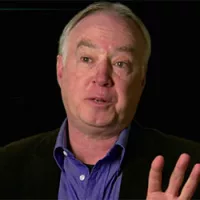 Why do people do what they do, say what they say, and think like they think? Frank McAndrew gets inside our heads and tells us why.
Longtime Knox College professor of psychology Frank McAndrew is well-known as a purveyor of psychological science to lay audiences. His blog at Psychology Today Magazine and his other op-ed articles have attracted over 25 million readers, and many of his essays have been featured in textbooks and online teaching resources.
McAndrew is a frequent guest on TV & Radio news/talk programs, and his research has been profiled in media outlets such as Time, The New Yorker, PBS NewsHour, NPR, FOX News, the BBC, CNN, the Atlantic, the Wall Street Journal, the New York Times, the Washington Post and many more. His work has even been lampooned by comedians Jay Leno & Conan O'Brien.
Frank McAndrew recently joined WGIL Content Director Jay Redfern to talk psychology on Galesburg Live. They delve into a variety of topics ranging from the relationship between creepiness, horror & fear, to why some people believe in ghosts, to the fascination with celebrity gossip and more.