Kayak Cleanup: Lake Storey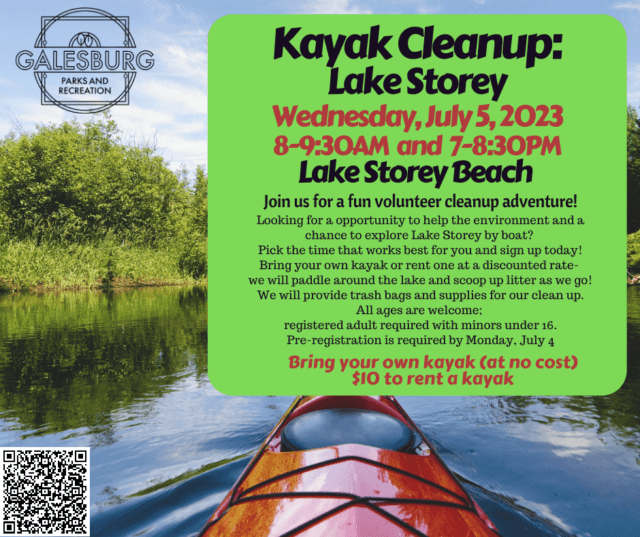 Looking for a opportunity to help the environment and a chance to explore Lake Storey by boat?
Bring your own kayak or rent one for a nominal fee (please choose other registration)- we will paddle around the lake and scoop up litter as we go!
We will provide trash bags and supplies for our clean up.
All ages are welcome; registered adult required with minors under 16.
Pre-registration is required by Monday, July 4
Bring your own kayak (at no cost), $10 to rent a kayak.
Join us at 8-9:30AM and 7-8:30PM at Lake Storey Beach to volunteer.
Related Events