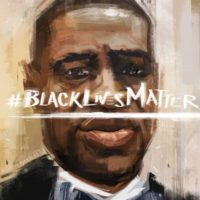 Ruby Williams and Anna Dillard are students at Monmouth-Roseville High School that were disturbed by the police killing of George Floyd in Minnesota last month.
After attending other events in support of Black Lives Matter they put together their own event for Saturday, June 27 from 5 to 6 p.m. on Monmouth's town square.
Cameron Line spoke with Williams, Dillard, and Murdock on Galesburg's Evening News Thursday about the event and the role of young people in advocating for racial justice.
You can listen to Galesburg's Evening News every weekday from 5- 6 p.m. on 93.7 FM and 1400 AM                                 WGIL

Tags: