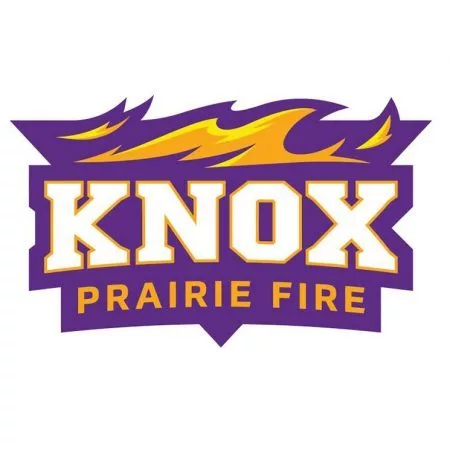 GALESBURG, Illinois – The Prairie Fire women's basketball team defeated Illinois College in the final seconds of a hard fought conference game on Tuesday night, 63-62.
The game saw seven ties and 20 lead changes with Knox trailing by three with 54 seconds left. A pair of free throws made by Catessa Duran brought the deficit to just one and then Kylee Callahan nailed two more free throws to give Knox the lead with 5.4 seconds left and the Prairie Fire held on for the victory.
"I have no words, I am extremely thankful and grateful for this team and how hard they have worked all season," said head coach Kira Mowen. "It is a testament to their character and the type of young women they are becoming. We stuck together through what looked inevitable and came out on top. Illinois College is very well coached and definitely packs a challenging punch that we had to handle. They have three high level players that can do a little of everything so defensively we had to fix that tonight. I'm proud but I know we can't stop here. We are going to focus on Ripon for the next three days."
With the win over Illinois College tonight, the Prairie Fire women's basketball team claimed at least a share of the regular season Midwest Conference (MWC) title. This is the first regular season title for Knox since the league changed from divisional play before the 1998-99 season. The Prairie Fire were the number one seed in the South Division in 1988-89.

Knox already claimed a spot in their third consecutive MWC Tournament and fourth in the last five seasons. Hosting responsibilities will be up for grabs on Saturday when Knox travels to Ripon for the final game of the regular season. The Prairie Fire are 15-0 in league play, while Ripon's only loss came at the hands of Knox on December 10.The Prairie Fire extended their program record in overall wins to 20 tonight and their program-best winning streak to 14 games. Knox has won 113 games in the last seven seasons, including 83 in conference play.
The Prairie Fire men's basketball team dropped a close 80-73 conference game to Illinois College on Tuesday night.
Knox took an early 9-1 lead, but the Blueboys used a 14-0 run to turn the tables. The Prairie Fire hung with them the remainder of the half, but could not regain the lead. Illinois College led just 35-33 at halftime after Cade Windham hit a long three at the buzzer for Knox.
The Prairie Fire tied the game on their first possession of the second half, but the Blueboys soon took a nine point lead. Knox kept the deficit in single digits over the next several minutes and stormed back to take a 62-61 lead. IC retook the lead almost immediately, but Knox forced a 67-67 tie not long after. The Prairie Fire trailed by just one with 3:46 to play, but Illinois College pulled away at the end to claim victory.
Jordan Rayner scored a career high 35 points in the final home game of his career. Windham added eight points and Isaiah Lockett grabbed eight boards.
"We hung with a very good team tonight," said head coach Ben Davis. "They just clinched the regular season MWC title in their last game and we kept them on the ropes the entire game. We forced them out of their comfort zone and definitely had our chances. Very glad that Jordan was able to end that way at home, he kept us in the game with some huge shots."
Knox will travel to Ripon on February 18 to conclude their season.