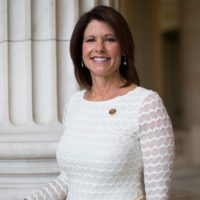 Congresswoman Cheri Bustos has announced funding secured in the House Appropriations Committee that will invest significant federal resources throughout the 17th District.
The most local award announced was $1.1 million for upgrading Martin Park in East Galesburg.
Upgrades to the park would include adding a splash pad for youth, a patio for families, a building for fundraisers, adding benches for additional seating along with sidewalks and fences to improve safety.
Other funds in the bill that affect the 17th include downtown building demolition in Astoria, sidewalk improvements in Peoria, and developing a STEAM education hub in Mt. Carroll.
It was a part of a comprehensive transportation, housing, and urban development funding bill that was passed out of the House Appropriations Committee that Bustos is a part of.
Other priorities for the package in Bustos' view included continued investment in infrastructure, increasing homeownership and rental assistance, and public housing safety including the remediation of lead paint and radon.