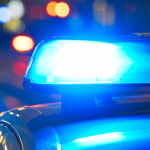 A 78-year-old man from Rock Island was killed Monday morning in a traffic collision in Henry County.
Raymond Rankin was driving a Cadillac XTS alone headed east on U.S. Highway 6 around 9:40 a.m.
He was about a half-mile west of County Road 200 East, when his vehicle crossed the center line into the westbound lane.
At that time a Ford Expedition was traveling west, causing Rankin's vehicle to collide with hers.
The other driver was 33-year-old Megan Dwyer of Geneseo.
Dwyer was transported via Coal Valley Ambulance to the hospital to be treated for injuries, but Rankin was pronounced dead at the scene by Henry County Coroner Melissa Watkins.
Illinois State Police are continuing to reconstruct the scene of the crash.