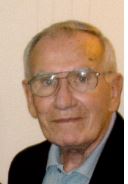 Mr. Robert W. "Bob" Meredith, 87, of Galesburg passed away on Friday, June 28, 2019, surrounded by his loving family at Seminary Manor. Bob Meredith was born June 23, 1932, in Leitchfield, Kentucky to Guy and Cora Mattingly Meredith. He was raised and educated in Wenona, Illinois. Upon graduating from Wenona High School he received a junior accounting diploma from Chillicothe Business College in Missouri. His military service included two years in the army during which he was stationed in France. After his discharge, he enrolled at Eureka College and, in 1958, earned a B.A. degree in business. While at Eureka, he met Evelyn Kaminsky and they were married in 1957. Eureka College honored him in 1996 by inducting him into their Athletic Hall of Fame for his performance on the basketball court. After four years in retail management, Bob spent the next 31 years in education. He received his M.S. degree in Guidance and Counseling from Illinois State University and spent eight years in LeRoy, Illinois. He taught junior high and later served as a high school guidance counselor, cross country coach, and fresh/soph basketball coach.
During the next 22 years, he taught business classes and served as a guidance counselor and varsity basketball coach at R.O.V.A./R.O.W.V.A. High School in Oneida, Illinois. In 2011 he was inducted into the Illinois Basketball Coaches Association Hall of Fame. The following year he was inducted into the R.O.W.V.A. Sports Hall of Fame by the Booster Club. In 2016 the school board honored Bob by designating the R.O.W.V.A gym as the Bob Meredith Gymnasium. Bob was a member of the Illinois Basketball Coaches Association, American Legion, and Illinois Retired Teachers Association as well as the Masonic Taylor Lodge #98 in Washington, Illinois. He was formerly a member of the Oneida Lions Club.
As a member of the Oneida Presbyterian Church, he served as a trustee and elder. Upon retiring and moving to Galesburg, he transferred his membership to Galesburg First United Presbyterian Church.
Surviving Bob is his wife, Evelyn and four children: Pamela (Fred) Winterroth of Hanna City, Robert C. (Karen) of Galesburg, Linda (Matt) Wall of Mackinaw, and Tom (Amanda) of Galesburg. His grandchildren include Nathan (Carlie) Winterroth, Stephen (Elizabeth) Winterroth, Alisha Anderson, Summer Hernandez, Jade Lenox, Jennifer Farrell (Zach Leonard), Amanda (Bert) Ople, Madeline Wall, Aaron Meredith, Kelsey Meredith, and Lincoln Meredith. He is survived by thirteen great-grandchildren and his sister, Rita Stonier. Preceding him in death were his parents and one great-grandson, John Robert Hendricks.
Bob enjoyed all sports and music. When he wasn't coaching, he spent many hours and traveled many miles to watch his children and grandchildren in their various activities. He and his wife loved antiquing and ballroom dancing. You could often find them and their friends dancing to the big band sound on the weekends. After their retirement, they spent many years wintering in Mesa, Arizona.
Funeral service will be held 11:00 am Saturday, July 6, 2019, at First Presbyterian Church with Rev. Shawn Smith officiating. Visitation will be from 4:00-7:00 pm Friday, July 5, 2019, at Hinchliff-Pearson–West Funeral Directors and Cremation Services Galesburg Chapel.   Private Family Inurnment will be at Oneida Cemetery. Memorials may be made to the R.O.W.V.A. School Foundation or to the First Presbyterian Church in Galesburg. Online condolences may be made at www.h-p-w.com